...to your gift card dilemma!
I was at a card class last week and was taught a similar gift card holder. I changed out the SU products for Unity stamps! After taking the belly band off, there is a place for a handwritten message and a gift card!
I tried to show just a bit of snow/frost with just a touch of vanilla that I smudged with my thumb.....saw that idea over at SCS.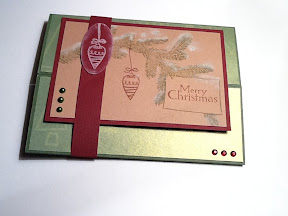 Thanks for stopping by!
HUGGZ,
April
- Posted using BlogPress from my iPad